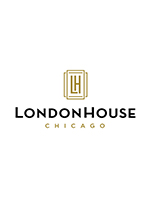 Chicago was founded many years ago. In the 1920's Chicago experienced a high rise development boom. The London Guarantee and Accident building is one of Chicago's and the nation's most visible and prominent pieces of real estate located at the corner of North Michigan Avenue and Wacker Drive. In the summer of 2013, visionary Chicago based developer Oxford Capital Group, LLC acquired the historic building and began a comprehensive redevelopment. The transform of this architecturally stunning property created a 452 room high-design, luxury lifestyle hotel called LondonHouse. LondonHouse Chicago synchronizes the classical architecture of 360 North Michigan Avenue with a modernist 22 story all glass tower addition forming a one-of-a-kind destination in Chicago. At LondonHouse Chicago, It Starts Here.
Visit LondonHouse Chicago for more details



Warning!
Future Watchers is not afilliated with CDM Media. The link on their website to ours does not indicate any relationship, and appears to be intended to deceive.